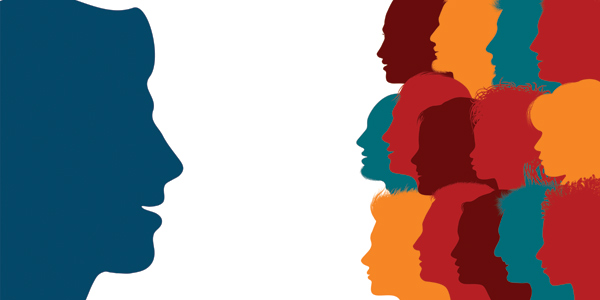 If there was ever a year in which marketers' skills and quick-thinking ability have been on display it would be 2020. The upheaval caused by the pandemic reached across all asset classes, requiring marketers to rethink strategies and develop new plans to meet the crisis. Office building tours? How about a robust virtual tour instead. Residents concerned about the safety of their apartment communities? Let me guide you to our web page explaining what we have done in depth. It is fair to say these professionals met the challenge in building safer outreach methods during these past months. On the following pages you will find our picks for CRE marketing individuals, teams and company influencers. As with all of our influencer series, we made our selection based on their contributions to the sector. As you read their stories we think you will understand how they were able to pivot and adapt to the pandemic.
INDIVIDUALS

GREG AGUIRRE CAPITAL RIVERS COMMERCIAL After spending the majority of his career on the corporate side of commercial real estate, Greg Aguirre launched Capital Rivers Commercial as president in 2015, in effort to deliver an innovative, transparent, high level of service. He has since led the company to develop more than 15 million square feet in ground-up projects, while representing national retailers. As a resource within the greater Sacramento area, he continually addresses the industry with a fresh perspective and a collaborative approach. In the wake of COVID-19, Aguirre created a free tenant survival guide and landlord reaction plan, and he also delivered a widely promoted initiative to assist business owners and landlords with any issues they were facing for free. In addition, he established a corner content hub to provide thought leadership on various industry topics.

AMY ALLEN AVISON YOUNG Always aiming to improve and achieve best results, Amy Allen continually seeks solutions and embraces technology as Avison Young's principal of marketing. Responsible for communicating and implementing a strategic vision for 75 brokers, 125 employees and 10 offices throughout Florida, Allen plays a key role in creating custom strategies aligned with clients' interests, while advising and executing marketing initiatives for property management and project management services. In addition to visiting each Florida office at least once a month and conducting peer-to-peer training across the state to leverage strengths and create a system of support, Allen adds further value by understanding the power of storytelling in order to inspire, educate and promote growth. Within the past three years, her work has resulted in 2,668 transactions valued at $4.5 billion.

JACQUELYN K. AWVE JACKIE AWVE MARKETING An expert in brand development, digital marketing and communications, Jacquelyn Awve works directly with property management firms, developers, contractors and trade associations to improve their service offerings by developing marketing programs, company brands, content strategies, communication channels and websites. Awve founded Jackie Awve Marketing in 2012 and has since delivered consulting and marketing services and curated recognizable identities for clients to focus on growth and leverage business development opportunities. Among her work and clients, she is currently responsible for developing communication channels for BOMA Fort Lauderdale / Palm Beaches. In this role, she works on events and sponsorship opportunities, develops new programs and assists in member engagement and brand development by creating and curating an email publication, which has expanded the association's reach and subscriber list from 300 to more than 2,900.

SANDY BENAK GRANITE PROPERTIES Starting at Granite Properties 20 years ago as leasing manager, Sandy Benak has since evolved her role to significantly benefit the company. Upon taking on a dual role five years ago to create the firm's first in-house marketing department, Benak's contributions and successes led to her being appointed to the firm's leadership team in 2017, prior to being promoted to senior director of corporate marketing in early 2020. In her role, she centralizes the firm's marketing by leading a team in branding, advertising, public relations and social media. She ensures consistent branding nationwide to position the firm for growth, and she additionally leads Granite Properties' annual publication as editor. She successfully developed and transformed the firm's TogetherWeConnect program to benefit customers through elevated work environments and experiences, and she additionally secured an R&D grant to fund her digital touchscreens installation initiative across Granite's properties.

DEB BERGMAN NEWMARK  Within her first year as VP of public relations and communications at Newmark, Deb Bergman has worked tirelessly to develop and implement the firm's first company-wide corporate public relations strategy and plan. While communicating the goals, guidelines and criteria to professionals throughout all levels of the firm, Bergman has established an internal public relations and communications team in order to accomplish increasing results and efficiencies. With two decades of industry experience, she leads the team in developing expansive communications strategies and generating local, regional and national press releases; resulting in countless earned media mentions. Through her dedicated and thorough work, Bergman deploys processes and promotes business development across all business and service lines. She implements creative, effective solutions, she highlights the company's expertise and research, and she ensures that all objectives and goals are supported.

JEFF BRADFORD BRADFORD DALTON GROUP With 35 years of experience, Jeff Bradford has remained at the forefront of the marketing industry since he founded Bradford Dalton Group in 2000. Serving the dynamic, fast-growing market of Nashville and Middle Tennessee, Bradford leads the public relations firm to represent many commercial real estate leaders, both individuals and companies. Under Bradford's leadership as president, the firm has successfully launched several developments that have largely impacted and shaped Nashville's urban landscape within recent years, including the Silo Bend development, Spring Hill's town center, MetroCenter, Mallory Park, Eastside Heights and 12South Flats. In addition to receiving recognitions as both a communications professional and as an admired CEO, Bradford serves as a mentor at the Nashville Entrepreneur Center and as a board member to several local non-profit organizations.

JANET L. COOK NB PRIVATE CAPITAL Standing out within industry due to her ability to garner vast media exposure for new and fledging companies, Janet Cook's efforts secured NB Private Capital the recognition as a top student housing owner, only two years after its inception. Successfully bringing attention to the under-recognized, resilient sector of senior housing through public relations efforts, media planning and investor seminars, Cook has expanded the niche of investments and given legitimacy to the alternative asset class. As VP of marketing at the firm, Cook executes seminars and workshops to attract clients, places company executives in speaking engagements, gains the interest of third-party vendors, accredited investors and brokers, attains the trust of clients and generates followers for the company's social media platforms; driving social engagement by more than 30%. Proving an asset to the firm, she additionally oversees all corporate communications and coordinates all company events.

ROBIN DOLCH HUNDRED STORIES Robin Dolch's knowledge of commercial real estate and skills in public relations as a communications strategist has aided the industry as a whole. As president of Hundred Stories, Dolch envisioned and created the architecture and real estate conference, City of Tomorrow. In conjunction with 92Y, she produces the annual event, now in its fourth year, as the first and only of its kind nationally, in effort to unite key players, host interactive workshops and bring real time insight and dialogues to New Yorkers. Separately, Dolch leads her team to serve as consultants and work alongside world-renowned architects, designers and artists on global projects. Earning Hundred Stories a reputation as the go-to source for ambitious campaigns, Dolch employs a customized approach to offer clients benefitial media relations, meticulously executed events, strategic partnerships, unique programming and curated social media content.

DAVID EBELING EBELING COMMUNICATIONS Driven by the continued desire to identify, package and distribute timely, accurate and noteworthy news, David Ebeling strives add value to a publication's readership by sharing industry knowledge. With 25 years of industry experience, Ebeling utilizes his relationships, expertise and dedication to secure results for landlords, investors, brokers, developers, property managers and financial firms across all sectors. He launched Ebeling Communications in 2007 and has since provided personalized industry services, such as strategy, media events, press releases, contribution articles, speaking engagements and digital media. With clients including JLL, NewMark Merrill, Stan Johnson Company, City of El Segundo and CREXi, Ebeling continues to establish, grow and evolve the awareness of his clients on a local, regional and national level.

COURTNEY ETTUS CREXI Courtney Ettus' efforts have significantly furthered CREXi's mission to modernize the industry and transaction process. Since joining the firm as chief marketing officer in December 2018, Ettus has successfully adjusted the company's strategic efforts and lead the company's national brand and acquisitions, while overseeing brand and performance marketing to bring new brokers, buyers and tenants to its marketplace. Proving critical to the company, Ettus' efforts have led to various achievements, such as the launch of CREXi's new auction business which has sold more than $250 million to date, the launch of the culture committee initiative which has increased the company's internal morale by 169%, an increase in monthly active users by more than 250%, and the initiative to bring all marketing efforts in-house which has grown the team by 700%. In addition, Ettus regularly mentors start-up companies on navigating the marketing landscape.

JULIE FORNARO JMF COMMUNICATIONS Throughout her 17-year commercial real estate marketing career, Julie Fornaro has been recruited to lead marketing teams at multiple distinguished firms. Through her strong understanding of capital markets, trends, supply and demand and the economic drivers that affect her clients, Fornaro provides valuable knowledge to clients' marketing strategies and messages. Uniquely trained in handling crisis communications, Fornaro serves as a steady hand and a reliable publicist to guide industry leaders from a communications perspective. As founder and principal of JMF Communications, Fornaro provides flexible marketing capabilities and consistent branding to meet the individual needs of each client. She advises on brand development and designs and implements marketing strategy for c-suite industry professionals, while earning clients an array of media opportunities.

BLAIR HILDAHL BASE4 After gaining a well-rounded understanding of the global architecture and engineering scene while working in Shanghai, Blair Hildahl aimed to fill a gap in the US industry by co-founding Base4. Striving to revolutionize and improve various aspects of CRE development, Hildahl has since led many developers to successfully adopt a new way of building through industrialized construction. As chief marketing officer and principal, Hildahl leads the company's business development and marketing department, which spans three continents. Under Hildahl's marketing direction, the firm averages 80 design projects a year; bringing in $11 million in revenue in 2019. He has emerged as an authority figure within the space by educating industry stakeholders through his blog, weekly emails, magazine articles and speaking engagements. As a trusted partner to several industry leaders, Hildahl's vision and foresight continues to place Base4 at the forefront of construction technology.

KIMBERLY HIRSCHFELD HIRSCHFELD PROPERTIES LLC As SVP of marketing, design and business development for Hirschfeld Properties LLC and Hirschfeld Management Inc., Kimberly Hirschfeld plays a key role in the companies' business development efforts and oversees all aspects of marketing and design. Hirschfeld has successfully implemented enhancements to the company's leasing platform, which have allowed the company to conduct 100% virtual leasing across its multifamily properties throughout the COVID-19 pandemic. She additionally designed and executed social media and email marketing campaigns which have maintained the company's portfolio-wide occupancy at more than 95%. Prior to bolstering the firms' efforts, Hirschfeld held key marketing and branding positions at numerous firms, including serving as MetLife's global branding and marketing director, where she headed a more than $150 million program to oversee the company's global sponsorship and branding.

JENNIFER JOHNSON SOCIETY OF INDUSTRIAL AND OFFICE REALTORS Initially brought on board at Society of Industrial and Office Realtors in the newly-created role of VP of marketing and communications, Jennifer Johnson joined the organization two years ago with the task to centralize the SIOR marketing function and maintain its prominence in the industry. Since then, Johnson has expanded the SIOR's brand presence, established data-driven marketing initiatives, led full re-brands of SIOR's two in-person events, fully redesigned SIOR's website, elevated recruitment efforts through campaigns, and refreshed the foundation's brand visuals and related collateral. While overseeing all international brand awareness initiatives and the marketing of SIOR's membership, conferences and educational programs, Johnson has excelled as a senior management team member by providing valuable perspective and insight, and leading multi-channel communications and media relations efforts.

ISRAEL KREPS KREPS PR & MARKETING Utilizing his international financing expertise and his multicultural background, Israel Kreps established Kreps DeMaria, alongside his partner, in 1988. Launching the agency to provide strategic communications and crisis management services to industry stakeholders, Kreps has since built one of the largest public relations firms in South Florida. His leadership has secured prestigious local, national and international clients for the firm, which he supports through various public relations efforts, such as promoting community-based development initiatives, securing city-wide approvals, implementing appropriate messaging and providing platforms to host conferences. Within his role, he continually offers expertise in navigating the complex public approval process, mitigating public relations crises and launching new products at inopportune times. Known for his willingness to jump in and fix problems, Kreps now serves as the CEO of Kreps PR & Marketing; securing a reputation among the industry as a trusted source of wisdom and transparency.

MICHAEL LASSITER SAVILLS Within his first days as Savills' interim director of public relations, Michael Lassiter was tasked with managing the firm's company-wide rebrand and repositioning. Utilizing media relations, social media and public relations tactics, he successfully developed and led an integrated corporate media strategy and public relations campaign. Through his flawless execution of the company-wide brand rollout, which resulted in more than 201 million total impressions, Lassiter was quickly promoted to full-time director of public relations for Savills' more than 35 North American offices. He has since continued to develop an internal and external communications strategy to ensure a cohesive voice and messaging campaign for the company, while accomplishing an unprecedented volume of media placements for the firm. Furthermore, Lassiter has impacted the development of the firm's diversity and inclusion program, and additionally created the firm's Black Excellence United employee resource group.

PETULA LUCEY LENDLEASE Petula Lucey has dedicated her more than 20-year industry career to leading marketing and communications initiatives for prominent industry players, such as Tishman Speyer, Cushman & Wakefield and currently, Lendlease. In her various roles, she has led digital transformation efforts and strategically repositioned brands. Lucey initially joined Lendlease in 2017 to help navigate and establish the firm's expansion into development and investments. As head of marketing and communications, she has since evolved the firm's marketing approach to utilize digital technologies, increase social presence, implement company-wide customer-focused systems and more effectively reach target audiences. She has made great strides in increasing brand awareness and driving revenue for the firm by executing a strategic external multi-channel communications plan, while developing and implementing best-in-class positioning. Furthermore, Lucey has developed numerous programs and initiatives to benefit 110,000 families within Lendlease's military housing communities.

LINDA MCDONOUGH MCCALL & ALMY With more than 22 years of experience in developing and implementing strategic marketing communications programs, Linda McDonough continually and successfully adapted to business strategy changes while her previous company underwent numerous mergers and acquisitions. McDonough then joined McCall & Almy as SVP of marketing and immediately put together an action plan to reposition the firm, leverage and showcase its work and maximize its visibility in the marketplace. As an enthusiastic and talented brand strategist, McDonough spearheaded the use of various platforms to drive leads and build awareness. Her plan has resulted in enhanced visibility in the press, improved SEO, various award recognitions and a significant increase in followers across LinkedIn, Twitter and Instagram. While absorbing industry dynamics and delivering compelling marketing resources, McDonough establishes and implements short and long-term corporate goals in order to generate results and execute business growth.

LEANN M. MESTER PHYSICIANS REALTY TRUST As one of Physicians Realty Trust's earliest employees, Leann Mester has remained at the forefront of the company's success and growth from a start-up IPO to a nearly $5 billion valued portfolio. As marketing and communications manager, Mester serves as the company's voice and vision for internal and external marketing strategy and execution. Instrumental in creating, cultivating and communicating the company's mission, values and strategy, Mester expertly keeps the firm on brand and on message, from social media content and printed publications, to data visualizations and financial reporting. Within her role, she organizes the annual, national, multi-day DOC management summit for hundreds of healthcare real estate professionals. Separately, this year alone, she launched the firm's new corporate website, published the investor annual report, updated the SEC proxy statement's design, produced an inaugural online, interactive ESG report and published a 32-page COVID-19 building readiness manual for operations teams.

KRIS J. MITCHELL COLLIERS INTERNATIONAL A true digital marketing expert, Kris Mitchell consistently seeks and identifies new processes to promote brokers, listings and the Colliers International brand. As the marketing manager for the firm's South Florida market, Mitchell has strategically grown the region's capabilities though the addition of innovative digital marketing solutions. Implementing video marketing and virtual tours long before they were widely-utilized, Mitchell continues to create unique campaigns for listings through custom websites, digital brochures and interactive plans. During the pandemic, he formed a series of virtual training sessions, hosted virtual happy hours and conducted virtual tour scans for property listings, while brokers were unable to visit. While additionally serving as the brand ambassador for Colliers' Southeast region, Mitchell has successfully expanded video services across the state.

PAMELA MURPHY LEE & ASSOCIATES Pamela Murphy first joined Lee & Associates as an intern in 2015. In 2017, she was named director of marketing for the firm's Houston office, before being promoted to director of marketing and public relations for North America in 2019. Within each of her roles, she has created, redesigned and established proven processes to streamline efficiencies. Upon assuming her current position last year, Murphy quickly worked to provide resources through an online portal of brochures, templates, best practices and FAQs in order to further unify branding efforts between offices. While currently redesigning the Lee & Associates website, Murphy has launched numerous successfully marketing campaigns, both internally and externally, including a digital public relations strategy. In addition, Murphy manages the firm's social media accounts, hosts monthly training calls, coordinates the company blog and produces the company's podcast and quarterly reports.
EMILY POLLARD BKM CAPITAL PARTNERS Before Emily Pollard joined BKM Capital Partners in 2015, the firm had no marketing department, brand guidelines or brand recognition. Leveraging her diverse marketing background and business acumen, Pollard was instrumental in establishing the firm's corporate marketing and communications department by developing a team, implementing a comprehensive outreach program, launching a digital marketing strategy and adopting new software. Within her past three years as manager of marketing and communications, Pollard created and launched the company's intranet to align regional offices, she led the initiative to formalize a marketing approach and ensure consistent collateral through brand guidelines and templates, she streamlined processes for requesting and issuing marketing materials by deploying a ticketing system, and she performed multiple rebrands and refreshes. Her work has resulted in elevated standards for the firm and exponential revenue growth of 446% within the past three years.

JULIE RIOS NEWMARK Supporting nine offices and more than 200 brokers, while leading a team across all marketing functions, Julie Rios strives for operational efficiency and works to elevate Newmark's brand through a wide range of offerings. As VP of marketing for the firm's Western region, Rios keeps a pulse on client and staff needs and creates unique products to achieve best performance and results. Within her role, she adopts innovative technology tools and provides strategic direction and effective marketing for pursuits and presentations across capital markets, landlord advisory and tenant representation business lines. In 2019, she executed marketing and business development deliverables and initiatives, which resulted in the execution of $14 billion in sales and debt projects, a 64% increase in leasing assignments, a successful leadership and marketing conference and countless marketing campaigns.

PHILIP RUSSO PRUSSO/PROPTECH CEO COMMUNICATIONS COACHING Philip Russo founded the executive advisory and consulting firm, PRusso/PropTech CEO Communications Coaching, upon garnering extensive experience within the industry. Commencing his career in 2000 as Cushman & Wakefield's public relations manager, Russo was eventually promoted to direct the firm's global public relations. He then proved instrumental in creating white papers at CBRE, before running MetaProp VC's communications and building its advisory business. With this experience, Russo now serves as an executive communications coach, a PropTech entrepreneur and a public relations expert. At his firm, Russo works with companies to coach and consult directly with emerging PropTech CEOs on media training and how to grow business through communication strategies. He has evolved the firm to additionally help PropTech startups grow efficiently by connecting them to investors and clients. Russo continues to serve as a creative leader with a profound impact on the PropTech sector.

BENJAMIN VAN LOON ASSOCIATION OF FOREIGN INVESTORS IN REAL ESTATE Benjamin van Loon's leadership experience extends across real estate, architecture, urban planning and economic development, within public relations, B2B publishing and non-profit administration. With expansive experience in overseeing marketing initiatives, van Loon joined the Association of Foreign Investors in Real Estate as its first-ever communications director in 2019. Within his first six months, van Loon had overseen the rebrand and relaunch of the association's website, and he additionally co-managed its transition to a new database system. As a member of AFIRE's leadership team, he formalizes editorial processes, directs design, oversees communications strategy and serves as editor-in-chief for the association's in-house publication. In 2020, van Loon procured and oversaw the development and launch of the association's mobile app and new podcast. A widely-published writer and researcher, van Loon additionally serves as a public relations adjunct professor at Northeastern Illinois University.

ELENA C. WALL SIMONCRE With nearly a decade of experience and applied knowledge in all aspects of industry marketing, Elena Wall began her role as VP of marketing at SimonCRE in a one-employee department in 2016. She quickly and single-handedly shaped the firm's marketing direction, set up the department's infrastructure, became a liaison across departments and scaled the division. As a member of the firm's executive team, Wall sets strategic direction, oversees content creation and public relations, plans and develops marketing strategies and collateral, and she has additionally led the brand's complete transformation. Within the past three years, she spearheaded the creation and redesign of the firm's websites, securing a significant 173% increase in total website views, and she also constructed and introduced the firm's blogs, video series and comprehensive guides. Under Wall's leadership, SimonCRE has gained a thought leader reputation, as well as immense brand awareness.
TEAMS
AQUILA MARKETING DEPARTMENT AQUILA Commercial's marketing department has significantly grown and led invaluable achievements for the company within recent years. The team of professionals, led by chief marketing officer, Kendall Guinn, is responsible for both corporate marketing and property marketing initiatives. Directly attributing to more than $1 million in revenue, the team handles the company's website, which generated nearly 400 qualified leads in 2019. In effort to educate clients and produce further business development leads, the department launched the AQUILA learning center in 2018, which has since secured more than 1,000 subscribers and a nearly 600% increase website traffic. The team's in-house video marketing department produces compelling property marketing, client education and individual broker profile videos on its YouTube channel, which has garnered more than 100,000 views since its 2017 launch. Furthermore, the department is widely-recognized for its comprehensive market research report, which conveys metrics, forecasts, maps and thoughtful broker submarket narratives to more than 1,700 subscribers each quarter.
COLLIERS INTERNATIONAL'S REMS US MARKETING TEAM Since its formation in 2013, Colliers International's REMS US marketing team has assisted in more than doubling the firm's US managed portfolio. Through its business development efforts, the senior marketing group of in-house experts consistently organizes customized proposals for prospective clients, creates engaging marketing materials and adds value to new business efforts. As a go-to consulting resource within the firm, the team provides guidance while leading national initiatives and overseeing portfolio data management. Providing occupiers with property insights and forward-thinking technology, the team recently worked to develop and build the company's property management technology platform and app. The team additionally led the conversion of CMS over to Salesforce; for professionals to access invaluable data and pursue additional assignments. Furthermore, the group established an internal, monthly newsletter for further connectivity across national markets.
ICR REAL ESTATE PR TEAM Priding itself on transparent, honest communication and clear counsel for clients, ICR's real estate public relations team employs a thoughtful approach to brand building. As a communications advisor to an array of real estate companies, the team of seasoned public relations executives designs and manages corporate communication programs to enhance clients' positioning, drive awareness and build equity value. The team's media relations approach and integrated offering advances business objectives, ensures clients' stories are compiled and delivered, establishes meaningful dialogues and maximizes opportunities. In recent years, the team has successfully diversified its clientele for which it provides strategic and tactical support. While assisting venture capital firms in raising brand awareness and capital, the ICR team additionally assists PropTech start-ups in framing corporate narratives and communicating early-stage funding rounds.
KIDDER MATHEWS' MARKETING TEAM Strategically coinciding with Kidder Mathews' 50th anniversary celebration, the firm's marketing team executed a full re-brand campaign last year; encompassing a completely new website, new social media and new advertising campaigns. For the rebrand strategy, the team executed research, developed a brand strategy, messaging platform, visual identity, brand standards guide, new website and marketing collateral and implemented the roll-out. Differentiating and evolving the brand, the campaign greatly strengthened the brand in new markets. The team, led by 11 creative professionals, including SVP of marketing, Karen Benoit, senior marketing director, Shayna Leonardsen and marketing director, Christina Twidale, comprises an additional 70 professionals throughout the firm's 22 West Coast offices. As local experts with broad regional reach, the team increases the firm's customer base, positively impacts annual revenue and continues to envision and implement custom marketing strategies that yield best results.
KPMG WOMEN IN REAL ESTATE In response to the continued need to help support and elevate women within the industry, KPMG LLP launched its women in real estate initiative in 2017. Aiming to showcase its real estate practice's diverse leadership, for which numerous women hold executive positions, KPMG established the initiative to provide professional and personal advancement opportunities within the organization, its communities and educational institutions. While helping clients meet their business challenges, the group strives to cultivate change within the industry by offering educational opportunities, thought leadership content, programming, networking, events and adaptive training. The group shares fresh data and firsthand perspectives concerning gender diversity, as well as best practices for change in effort to address the industry's entry, retention and re-entry for women. Through the initiative, the group additionally created a board-readiness workshop series to offer adaptable curriculum and educate industry women through varying perspectives.
LUXURY LIVING CHICAGO REALTY'S MARKETING TEAM As the marketing lead for numerous marquee properties throughout Chicago, Luxury Living Chicago Realty's marketing team has cultivated a reputation for success among institutional multifamily owners, operators and managers. The in-house team of four professionals functions like an agency; building assets' brands and generating leads by developing websites, directing photography and videography, managing social media accounts, running email and paid digital campaigns and implementing SEO and SEM strategies. Involved in each stage of the company's projects, from pre-development through stabilization, the team collaboratively works with project stakeholders to align efforts toward a consistent voice and vision. The team drives the company's website, which is responsible for the majority of the company's leads and ranks in Google's top five search engine results. The team additionally provides informative content, resources and testimonials through its blog, which recently experienced a 22% increase in traffic through the use of SEO opportunities.
MORGAN PROPERTIES MARKETING TEAM In 2017, Morgan Properties underwent its first full corporate rebranding in its more than 30-year history. Spearheading the rebranding efforts was the firm's marketing team, which successfully rolled-out a new corporate website, logo, tagline, messaging, signage and individual property websites. By expanding call-to-action messaging, assessing geographical factors, creating visual tools and working with key partners to engage its tailored campaigns, the team expertly drove the brand into the new age of marketing. Upon substantial acquisitions in 2019, resulting in a significantly elevated market presence for the firm, the team rebranded each new apartment community to distinguish and position the brand in new markets. Implementing marketing strategies across the company's more than 300 apartment communities, the team highlights the communal lifestyle and amenity-driven living experience of the residential brand, while additionally responsible for corporate marketing strategy and customer-service experiences.
NORTH AMERICAN PROPERTIES MARKETING TEAM Aiming to create purpose-driven developments through tenant connections, North American Properties has built a team of hospitality-trained professionals, responsible for activating vibrant, successful communities and authentic experiences. Upon completing customized on-site training, each team member ensures the consistent delivery of elevated guest experiences, event programming and community engagement at each NAP property. Utilizing a combination of social media, public relations, influencer marketing and community-driven events, the team successfully garners local and national attention and sets the tone for experiential marketing. Ensuring street-level energy, the team members organize fitness classes, host seasonal celebrations and coordinate special celebrations, happy hours, fashion shows, shopping sprees and more in effort to drive tenant traffic. In addition to incorporating a charitable component into each property's marketing, the team is currently dedicated to deploying the firm's COVID-10 response program at each property to ensure the community's safe return.
SRS REAL ESTATE PARTNERS' CORPORATE MARKETING TEAM In addition to elevating SRS Real Estate Partners' brand, communicating its value proposition, leading companywide marketing strategy and building effective marketing tools, the firm's corporate marketing team is responsible for leading the internal, annual, companywide summit event. The massive undertaking requires planning from the relatively small team that commences six months in advance. Securing the appropriate programming to educate 300 international attendees and maximize time at the event, the team ensures that professionals build strong relationships, celebrate successes, share industry forecasts and raise money for the firm's national charity, the Alzheimer's Association. Through the team's efforts, the event has raised more than $350,000 for the association. The team additionally launched the firm's diversity, equity and inclusion platform at the event this year to focus on anti-racism efforts and shared industry resources.
VTS MARKETING TEAM Since the launch of the commercial real estate leasing, marketing and asset management technology platform, VTS, in 2012, the company's marketing team has worked as a driving force behind the product and its accomplishments in revolutionizing the industry. While positioning the advanced, real-time product as a leading platform, the dynamic team of 20 professionals has operated in a fast-paced manner to execute new products, innovations and milestones. Assisting in continuously adapting the platform to meet evolving market conditions and customer demands, the team handles VTS' demand generation, strategy growth, overall brand positioning and pipeline management for its more than 12 billion square feet of global assets. While overseeing all aspects of content creation for more than 45,000 users across 38 countries, the team additionally spearheaded marketing efforts for VTS' $90 million series D funding found in 2019.
COMPANIES
BETA AGENCY INC. By viewing the real estate industry through the consumer's perception, Beta Agency Inc. has created and provided exceptional experiences and projects that achieve community impact, as well maximum value for stakeholders. The advisory group collaborates with companies to align immersive experiences with brands and target audiences, while developing innovative technology and marketing solutions. Reimagining developments through design, advisory and analytical services, while focusing each project on the target audience's specific lifestyle, the company paves the way for many ownership groups and brands. Since its launch in February 2018, Beta Agency has accumulated a client base of more than 60 brands. The company represents more than eight million square feet of real estate and its strategic, in-house design studio has completed more than 40 projects.
KILOGRAPH Established in 2009 with a vision to combine cutting-edge visualization techniques with animation, interactive design, graphics and branding, Kilograph has since broken the mold for numerous real estate services. Kilograph's robust interactive team utilized groundbreaking, 360-degree panoramas and virtual tour capabilities for a project in 2014, and it has since continued to develop influential augmented and virtual reality experiences to show case both unbuilt and built spaces. Founder, CEO and industry expert, Keely Colcleugh directs the company's diverse team of artists, designers and technologists to remain at the forefront of the industry through strategic marketing and technologies. Working to drive change through collaboration, the company partners with leading architecture organizations, as well as non-profit organizations, to ensure the future of environmentally-friendly urban spaces and to invest in the next generation of creatives.
MAIER & WARNER PR LLC For more than 15 years, Maier & Warner PR LLC has provided public relations and marketing services to corporate, government and non-profit clients, as a go-to agency in the Washington DC metropolitan area. Working alongside planners, architects, traffic engineers, builders and land-use attorneys, the company's seasoned team of experts provides strategic counsel, meaningful insights and forward-thinking initiatives to drive continued prosperity for clients. Maier & Warner selects and approaches each client strategically, in effort to develop mutually-beneficial relationships with stakeholders, provide proactive individual attention and advocate for client's causes. Delivering results for both small and large developments of high-profile clients, the company executes diligent research, innovative communication and creative tactics to inspire action and position developers to create real, positive change.
Marino Throughout its more than 25-year history of building its practice and serving the industry, Marino has represented some of New York City's most influential projects and organizations. The full-service strategic communications firm directed One World Trade Center's public profile during development, elevated the brand equity of Industry City and Chelsea Market, launched Colliers International's US brokerage, served as the Real Estate Board of NY's long-time media representative and significantly expanded VTS into a PropTech leader with a $1 billion valuation. Offering a wide suite of services, the company capitalizes on data and insights to deliver strategies that align with clients' core messaging and brand personality. Deeply involved in the entire real estate lifecycle, Marino assists with business improvement districts, navigates complex land use practices, helps secure legislation for commercial tenants, and has successfully executed campaigns to win approvals for some of the city's largest development and zoning projects.
McDermott Ventures As a dynamic, woman-owned, real estate communications firm, founded by CEO, Pamela McDermott in 1997, McDermott Ventures has positively impacted the Boston landscape for more than three decades. Utilizing long-standing relationships, the company works alongside elected officials, neighborhood groups, city planners, designers and the media to achieve developers' goals and transform Boston into a world-class city. Specializing in all aspects of the real estate cycle, including community engagement, media relations, government relations and online presence, McDermott Ventures employs a big picture perspective and meticulous attention to detail to deliver positive results for significant, complex projects. The company additionally integrates a socially responsible aspect to each project in order to involve the local community and focus on broader initiatives.
R&J STRATEGIC COMMUNICATIONS R&J Strategic Communications' mission and singular focus, to make a difference, has been realized throughout its more than three decade history. Originally founded as Robert & John Advertising and Public Relations in 1986, the firm acquired a boutiqueia branding and web design company in 2015 to expand its service offerings and capabilities. With a team of public relations, digital, creative and marketing experts, the agency represents respected companies throughout the Northeast, while crafting solutions and consistent messaging and working with premier developers, managers, brokers and service providers. The fully-integrated communications agency's work in the field has evolved to meet the demands of the changing media landscape and commercial real estate industry. During the COVID-19 pandemic, the company has excelled in providing strategic counsel, crafting communication plans, ensuring long-term viability, and positioning clients as leading voices in their respective areas of expertise.
SEED AGENCY Creative director, Marni Burns founded Seed Agency in 2007 with the notion to continuously adapt to how people work, communicate and live. Striving to learn every aspect of a product and how users interact with it, Burns leads the company to create specific messaging that engages intended audiences and inspires action. As one of the earliest companies to market a property from the standpoint of the user's experience, Seed Agency shifted the typical advertising approach from focusing on property features, to focus on the human experience of working, eating and resting within a space. Basing each project's marketing messages on comprehensive research, creative thinking and thoughtful consideration of analytics and data, Seed Agency utilizes relevant imagery and words to pique curiosity, begin authentic conversations with potential users and execute high demand and increased client asset value.
SMALL GIANTS While building brand worth for clients through creative and strategic marketing solutions for 14 years, Small Giants has recently secured additional success through the launch of various programs during the COVID-19 pandemic; such as a new website to offer resources, a webinar series to feature best marketing practices, and Zoom training to guide clients through remote interviews. Since 2006, the team of 26 professionals have served more than 400 clients and developed a client base of more than 90% repeat clients. The company implements advanced animation services and integrates itself as clients' team members in order to achieve goals. Dedicated to growing companies through marketing services, founder and president, Danielle Feroleto is additionally committed to providing tools for others to succeed within marketing. With a more than 80% female staff, the woman-owned company is consistently recognized for its company culture and it serves as one of the only firms certified as an approved training provider.
THE BRAND GUILD Through its comprehensive approach to real estate public relations and marketing, the Brand Guild focuses on telling stories through the lens of the consumer, in order to showcase neighborhoods on the rise and spotlight premier residential properties. The company's dedicated team of public relations, events and social media specialists execute creative content and media strategies to continually accomplish stakeholders' goals and positively impact clients' bottom line. Working with prominent developers in the Washington DC area, the company positions executives as visionary thought leaders, while executing placemaking strategies for developing communities and properties. A trusted partner to some of the area's most transformative neighborhoods and developments, the Brand Guild has advanced some of the region's most substantial and innovative projects, such as City Market at O, Shaw, The Wharf and The Yards.
THE HOYT ORGANIZATION For more than 25 years, the Hoyt Organization has tailored communication efforts, demonstrated its dedication to the industry and garnered countless industry recognitions. Serving as the firm's creative director, president, Leeza Hoyt guides her team to provide strategic direction and advice to various commercial real estate entities. The company notably launched a digital campaign to reach leasing goals for a major residential complex, solidified the position of a well-known industry research institution, expanded the presence and membership of a major industry association, worked as an advocate for an industry trade group to influence public policy, assisted a low-income housing non-profit in expanding its reach, built a brand awareness program for a national architectural program and highlighted the overcrowding and slum-like conditions in the international housing market. More recently, the company created a tailored, COVID-19 resource directory for clients to communicate effectively while growing their profile.
THE WILBERT GROUP By providing key service offerings, such as traditional media relations, full-service digital marketing, influencer engagement, podcast capabilities, crisis communication and more, the Wilbert Group has experienced substantial growth in recent years. From nine full-time employees and a $2.35 million revenue in 2016, the company has since executed two strategic firm acquisitions and launched six new service lines to achieve $6 million in revenue, a roster of more than 60 industry clients and 30 full-time employees. As a trusted partner to national and international real estate firms, the Wilbert Group serves the full lifecycles of its clients' brands. While staying at the forefront of industry trends, the company curates and deploys targeted content, implements compelling storytelling, plans property activations and drives an impressive ROI for clients.
WATER & WALL As a renowned marketing and communications agency based in New York, Water & Wall has recently focused its efforts on shifting the perception of investors, advisory communities, the media and the broader business landscape, concerning Qualified Opportunity Zones. As the agency of record for Cresset's QOZ business, Water & Wall began a media program to promote the Cresset-Diversified QOZ Fund I in August 2019, and has since secured 50 media opportunities and 44 published articles for the Cresset team. The company's efforts have assisted in educating the market about QOZs; breaking down tax implications, deadlines and community impact surrounding the investments. Water & Wall's media work gained a broader recognition for Cresset and ultimately allowed the company to launch a second QOZ fund. Previously, Water & Wall worked for the largest foreign owner of Brazilian real estate, GTIS Partners, for more than a decade.
ZEST Introducing an adaptive occupant wellness concept, Zest assists landlords in supporting tenant health through an asset differentiator. Founder, Jennifer Ottovegio launched Zest to provide group fitness classes that can be held anywhere, with minimal infrastructure to properties. Adding health-promoting value for tenants, Zest provides a new type of amenity for commercial property owners to offer. The company operates its tenant wellness programming which includes program design, system buildout, promotion, instructor management, tenant engagement, program optimization and reporting. By supporting the marketing and operating the wellness programming itself, the company successfully transitioned its product from in-person to live-stream within 48 hours, once stay-at-home orders went into effect. By doing so, landlords were able to maintain 100% of wellness amenities, while Zest experienced a 10% attendance increase and a 20% tenant reach increase. Fostering leasing and retention through convenient engagement, Zest continues to provide value, empower tenants and redefine properties' influence on health.